300
tons
of yarns per month
LLC Polistar successfully works in the market of light industry of Ukraine since 2003, having confidently get the trust of customers and partners.
Our business partners are large manufacturers from Poland, Czech Republic, Italy, Turkey, Korea, China, India, Thailand, Vietnam and Uzbekistan.
more
Polistar LLC
has been established and successfully operating in the light (textile) industry market of Ukraine since 2003.
Company's main activities:
1. Export and import of various synthetic threads and high quality yarn.
2. Own production of pneumatically connected thread.
3. Wholesale and retail sales:
• Polyamide threads;
• Polyester threads;
• Polypropylene threads;
• Elastomeric threads;
• 100% cotton;
• Cotton-acrylic-polyester;
• Acrylic cotton;
• Polyester cotton;
• Acrylic yarn;
• Fancy yarn.
Our regular customers are Ukrainian manufacturers of hosiery, knitwear and garments.
Actively developing, we are ready to offer our customers not only high-quality yarn, but also favorable terms of cooperation: a wide range of products, best prices, providing a complete package of documents, quality assurance for the entire range, and corporate customers also flexible payment system and discounts, free delivery by own vehicles and other individual needs.
Convenient location of the office and warehouses in the city of Chernivtsi can be important for you, where in one place you can get acquainted with the range, make orders, draw up documents and receive products.
We are always happy for new partners and new ideas and will help you build a stable business and attract new customers.
Articles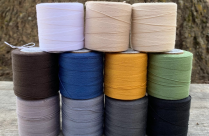 Yarn from Polistar company
16-05-2022
Yarn is a thread consisting of fibers connected by twisting or gluing. From ancient times the yarn is one of the main components in the field of fabric production. Today yarn is more better quality than …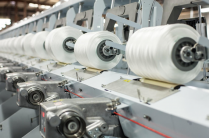 Yarn production in Ukraine
05-05-2022
So often the owners of needlework stores are faced with the question of wholesale supply of quality yarn to meet the numerous requests of customers. Choosing a reliable partner takes a long time ...