Threads and yarn for sock production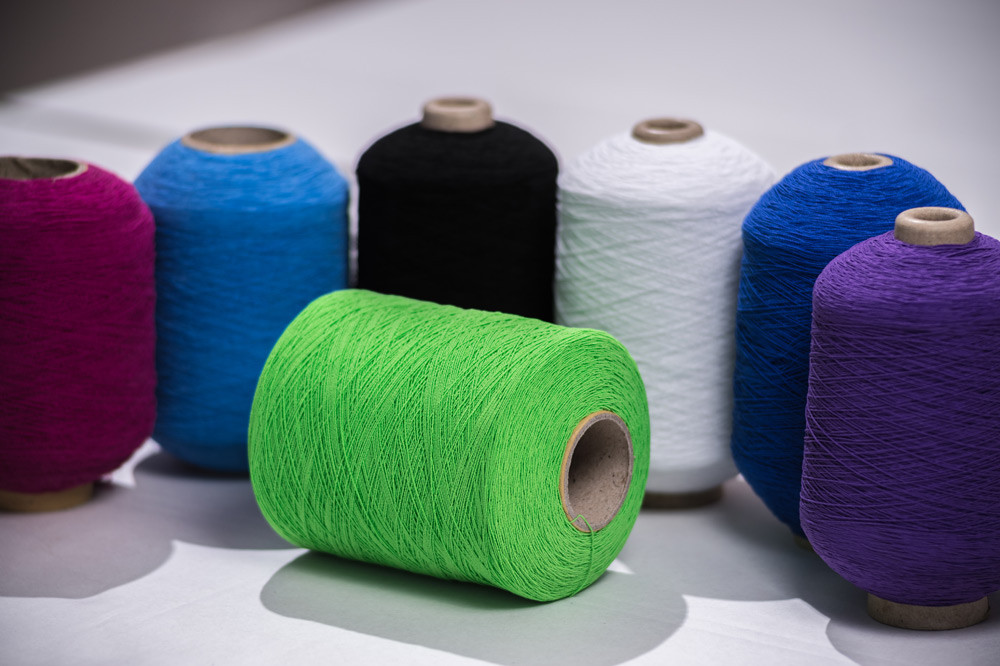 Rubber – is a latex covered yarn with polyester.

The most common latex thicknesses are 100 D, 90 D, 63 D.

Latex is usually braided with 75 D or 100 D polyester.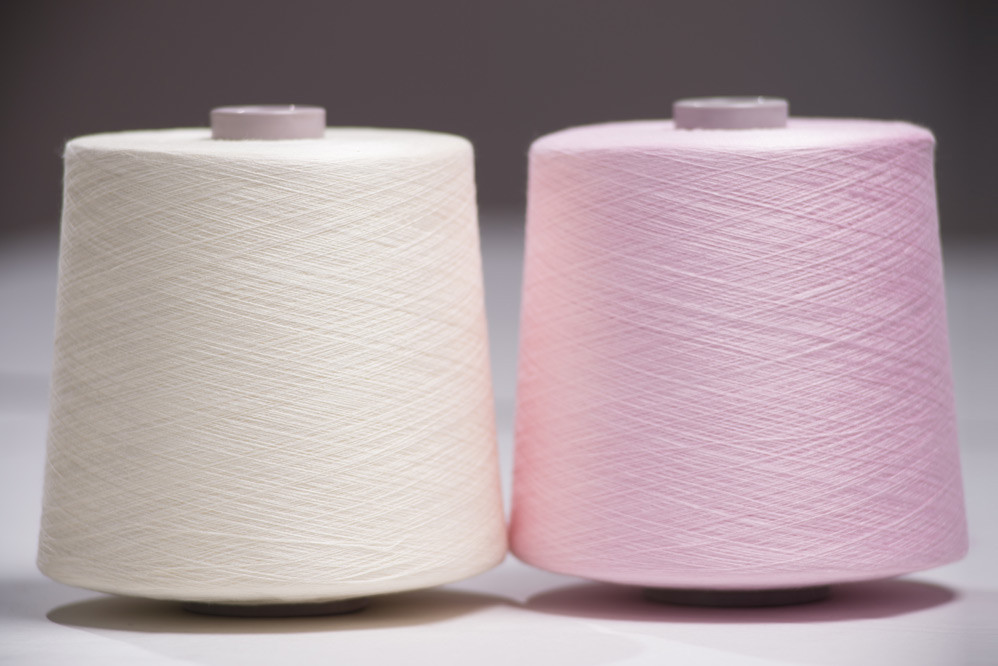 Viscose is an artificial fiber; regenerated cellulose fiber, which is obtained as a result of the viscose process.

From the fibers obtained artificially, twist the threads that form the basis of this pleasant to the touch material.

Viscose thread has the following properties:
– is a reduced cellulose, so the composition is very close to natural plant fibers;
– pleasant to the touch;
– hygroscopic, resistant to most organic solvents;
– able to pass air;
– is not subject to destruction of moths;
– does not accumulate static electricity;
– lighter than cotton.

Disadvantages include relatively low strength, high shrinkage of fabrics (up to 16%), viscose products are easily crumpled and can be destroyed by atmospheric factors as a result of the combined action of water, oxygen, air oxides and ultraviolet radiation. Natural cotton is also exposed to similar effects, but in addition to cellulose, it contains natural antioxidants and protection from sunlight, so cotton is more resistant to the environment.

Manufacturers of yarn and viscose fabrics take into account this feature of pure viscose and introduce additional components: chemical antioxidants and ultraviolet filters, which allows you to extend the life of the fiber and, accordingly, things made of viscose.


Viscose fiber is added to synthetic fibers to improve the sanitary and hygienic properties of products, to cotton (up to 10%) – to reduce the breakage of threads during spinning.

Viscose differs from other types of yarn in smoothness and softness, reminiscent of natural silk. Viscose fabric is very easy to paint in the brightest colors.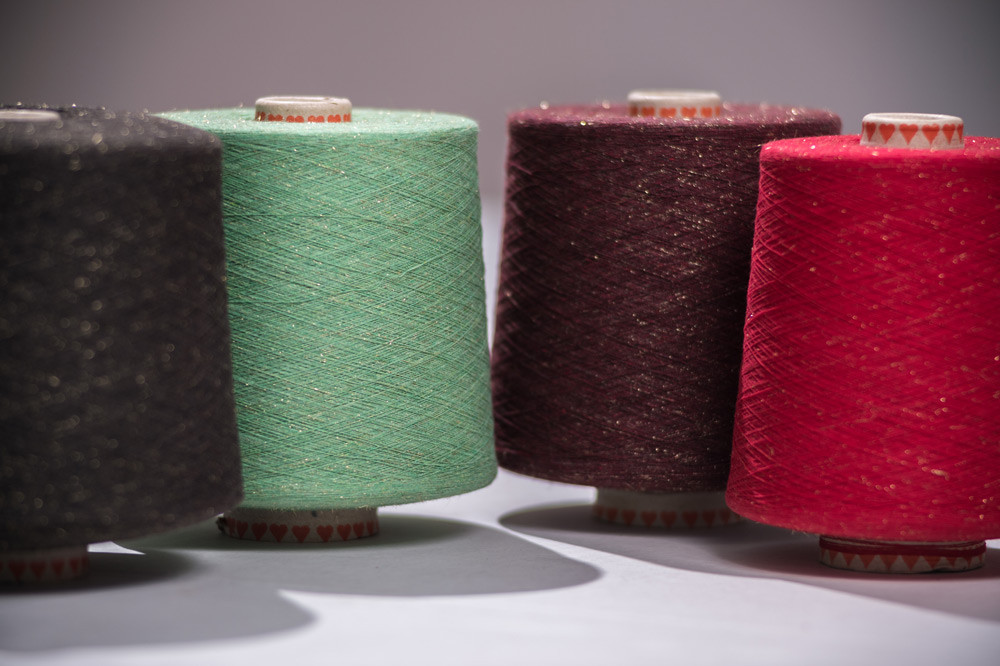 TENSEL is a new generation of natural fibers. This yarn is produced using nanotechnology from wood pulp. From the materials collected during the felling of trees, wood pulp is obtained by mechanical grinding of wood in water. Then the wood mass is pushed through the dies (molds) and under tension form long fibers, which are then dried and produce yarn. The yarn contains 45% viscose and 55% regenerated cotton, thanks to which we get environmentally friendly natural fiber that is perfectly breathable ("breathable"). It should also be noted that tensel yarn products have bacteriostatic properties that inhibit the growth of bacteria, which is suitable for people with sensitive skin. It is made in thickness from NE3/1 (NM 5/1) to NE30/1 (NM 50/1).

NOPE – fantasy yarn with colored dots (NOPE), which are formed by adding colored viscose. Yarn composition 15% viscose and 85% polyester cotton. It is possible to order in thickness from NE3/1 (NM 5/1) to NE24/1 (NM 40/1).

DEGRADE – reconstructed yarn, which is colored in 2-3 colors. And not the whole bobbin is colored, but the thread, so the result is up to 3 colors in one spool. Added to the product in small quantities. It is possible to order in thickness from NE3/1 (NM 5/1) to NE30/1 (NM 50/1).